Playing at a live casino has become one of the latest trends and Duelz Casino is not missing out on joining in. The gaming site offers an awesome live casino where you can test what it's like to play against a real dealer. For a long time, live casino was something that was not talked about very much. The casinos on the market did not spend a lot of time creating a good range of games, just because there was no demand. Today, however, it is very different and live casino has become one of the hottest gaming categories.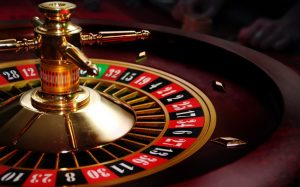 Duelz Casino invests in its live casino in more than one way. Here you will find classic table games such as roulette, blackjack and baccarat, but can also try out the various table games with a slight twist. Today there are many variations of table games and therefore it is important to keep up to date. The live casino at Duelz is very modern and they have chosen to work with NetEnt and Evolution Gaming to offer a range of games. These game developers have made a name for themselves by offering live casino games that maintain high quality throughout the game. Beyond that, you can count on professional dealers who know what they are doing and a video resolution that makes it feel like you're in a physical casino. The only difference is that you do not have to put on your nicest trousers and head out to be greeted by flashing lights and other people. You can simply play while sitting on the couch in a quiet corner of your house.
How to play
To take advantage of all the live casino games that Duelz has to offer, you first need to log in to the site. You can do this by using mobile identification. When logging in you have the opportunity to deposit money into your gaming account, so that you will be immediately ready to play when the games start.
After making your deposit, you go to the category called "Live Casino". Here you can select the games you want to play and place your bet. Since all games have different rules, the betting levels also vary, but in general higher bets are required than if you were to play on slot machines…
When you get a seat at a table, the game will start. The screen now shows a live broadcast where you have the opportunity to follow along. While playing, you have the opportunity to communicate with your dealer if desired and the best part is that you are completely hidden. Duelz only lets players see the dealer and not the other way around.
If you have no previous knowledge of the game you are playing, it is always good to read the rules of the game before you start. Having an idea of how the game is played makes it easier to keep up. Live casino games also do not allow the player to violate rules too many times, otherwise, you can simply be ejected from the game and the bet is lost instead.