Casino bonuses are incredibly popular among players as well as casinos. The reason online casinos give out bonuses is mainly to recruit new customers, but another reason might be to keep existing customers. For players, a bonus mostly means more money to play with, or just free money or free spins. The market offers a variety of different bonus systems, and the most common ones are deposit bonuses, welcome bonuses, free spins, and cashback. Over the years casinos have had to improve their bonus systems considerably because of so many new competitors constantly appearing on the market. In order to attract customers, many casinos have chosen to create their own, completely unique bonuses.
Duelz is one of the gambling sites that has chosen a unique concept in terms of its theme and welcome bonus. Instead of the traditional bonus consisting of bonus cash and free spins, Duelz offers a secret treasure chest, a so-called welcome chest.
What Does the Welcome Chest Contain?
You can't predict what type of bonus you'll get when you make your first deposit at Duelz, but you can count on it being a bonus that will help you get more winnings, or that it will simply help you beat all opponents. At most casinos, you'll compete against a computer (which is also an option at Duelz), but at Duelz you'll enter into duels against other players like yourself, duels you may need help to win. Each duel takes around 10 minutes.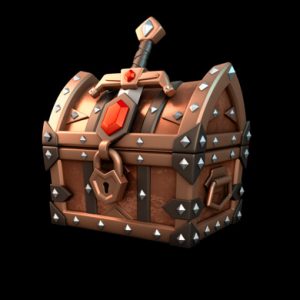 The welcome chest at Duelz contains something they call 'spells'. These spells consist of shields, deadly poisons, immunity, mirror effects, and healing, and the spells can then be used to win duels against your opponents. So instead of getting cash, free spins, or deposit bonuses, you get tips, advice, and gifts to help you win the duels more easily.
Just like most online casinos that offer bonuses, Duelz also has wagering requirements for its bonuses. The wagering requirement indicates how many times you need to wager your bonuses before you can withdraw your winnings. The wagering requirement at Duelz is 40. How much you need to wager depends on how much you've won with the help of your spells.
Note that your bonus doesn't only have a wagering requirement – it also has an expiration date. However, the time limit at Duelz is very long, giving you six months to use up your spells before they're revoked by the casino. If you don't use up your spells, or if you don't reach the turnover requirement, any winnings are revoked by the casino, and you'll be left with only the amount you've deposited yourself.
Before you accept a welcome bonus or a welcome chest you should always read the terms and conditions. At Duelz you'll find the terms and conditions for bonuses at the bottom of the website, under 'General Terms and Conditions'.