Duelz Casino Welcome bonus
 There are many reasons why a welcome bonus can be interesting for a playing customer. Welcome bonuses have long been the main attraction for online casinos, a way for a player to get the most out of their own deposit. In 2019 that changed for many gambling sites when many of them chose to get a Swedish gambling licence. The gambling licence only allows casinos to offer welcome bonuses, while all other campaigns and offers are forbidden, and, on top of that, they can't market their bonuses in the same way anymore. The gambling act is, however, security to Swedish players, because it makes the casino market significantly safer.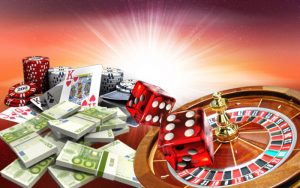 Duelz chose to lead the way with these new laws, adapting to them early on. By always being a step ahead, customers didn't notice the change in the same way. This is why Duelz' welcome bonus doesn't consist of large bonus amounts or hundreds of free spins you can use to play slot machines – instead Duelz offers something called a 'welcome chest'. Players can't see what the chest contains, but we can reveal that it contains a really valuable treasure. Duelz welcome gift is centred around 'spells' which you collect by opening the chest, and you can then use these spells when you engage in duels with other players.
You don't need to worry about being bored by Duelz' welcome offer just because it doesn't look like your typical bonus. The casino offers plenty of ways to collect these bonuses, making each round of a game a thrilling adventure. Sure, you won't get the deposit bonuses or free spins you might be used to, but your spells will help you defeat your opponents and earn more money. Duelz is the only online casino with this unique and entertaining concept.
Wagering Requirements
Most online casinos have wagering requirements for their bonus systems. Wagering requirements indicate the number of times you have to use the bonus before you can withdraw your winnings, and there's also a time limit. Duelz has chosen a wagering requirement of 40, a fairly normal amount many other gambling sites also have. Knowing the wagering requirement makes it easier to determine if the bonus will be to your advantage or not. If you want to achieve the wagering requirement, we recommend betting on slot machines. Slot machines contribute to the wagering requirement by 100%, while other types of casino games contribute significantly less.
In order for you to activate the bonus, you need to deposit money into your casino account. The minimum amount to deposit for bonus activation is 20£. All deposits are instant, so you can start playing immediately.